Nice! 26% opened in under an hour.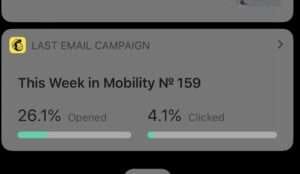 People seem to have liked the Coronavirus free edition of the newsletter. I had a 26% open rate within the first hour. This one was a bitch to write so this feels great that it was well-received.
This is also encouraging that I could the move the newsletter to Fridays. Doing the newsletter on Wednesdays breaks up the week and destroys the momentum that I build on Monday and Tuesday. Think I'll make this official in the next edition.