How I plan to write 104 posts
At the time of this post, I have 3,972 draft posts in WordPress. That is where I store ideas and posts that aren't ready for the world.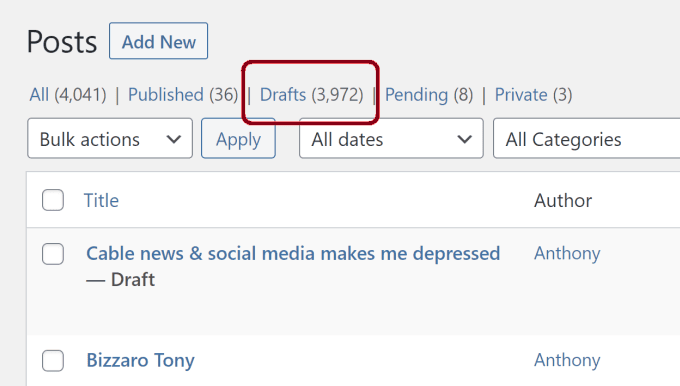 It takes seven steps to create a draft on my iPhone; Open up the WordPress App, Select the Anthony Barba site from my 3 other sites, Tap on the create a new button, Tap on create a blog post, write a headline, and a few notes about what I want to talk about, Then the 3 dots, Then Save as Draft.
This week I started saving post ideas in Apple notes. I liked it. Then I tried doing it with Siri. I love it. All I do is say, 'Hey Siri, create a note' and dictate the possible Title.
On Tuesday, while walking to the subway station I saved an idea as a title. Then I started dictating the post that turned out to be good enough to post. I cut and paste the notes into WordPress on the subway ride home. Since I am writing as no one reads them I published it while walking to my apartment. The next morning I revisited the live post and made some edits.
I set a goal to write 2 posts a week to gain more clarity, become a better communicator, and make better decisions. Dictating posts into Apple Notes at night and editing them in the morning will help me hit my goal.